Situation update April 2017:
All members now have account ready on the new Ethereum  blockchain structure (click here for the members page)
As a member, you have received an e-mail invitation with a link to reset your account.
If you are a member already, go check it out!
The members page and its functionality is still under development. Expect some rough edges.
New member accounts registration will be available soon!
Stay tuned! 
What is Robin Hood?
Robin Hood Asset Management Cooperative is a new form of financial investment and organizing. We bend the financialization of today's economy for the benefit of those, who are not the financial elite – that is us. We create profit and possibilities for our members and expand the commons by investing our profits into it. The cooperative benefits its members the more they are invested into it. Thus we ask members to please spread the word; everyone is welcome. Robin Hood is ours, yours and mine. It is our own investment cooperative.
Robin Hood has been described as an "activist hedge fund", and although that is not entirely correct, it is a place to start, given four additional twists:
First, we are a cooperative. Individuals become members and decide how the co-op is run. One member, one vote.

Second, per the Robin Hood principle, part of the profit generated by the fund is invested into projects building the commons.

Third, the money put into the fund is placed in the Wall Street stock exchange. We manage the coop's assets, called Robyns, with the help of an algorithm called "The Parasite", invented and operated by Sakari Virkki.

And fourth, as a step to Robin Hood 2.0, we keep track of these  assets on the Ethereum Blockchain, a revolutionary technology for decentralised computing.

Members
926

Fund Performance
-54%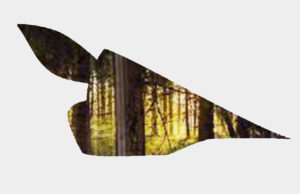 Assets Under Management
241,978€